The Egyptian Agricultural Organization, Cairo, Egypt
---
A typical Dubai landscape...they are building so fast it's amazing...
---
Yours truly at Ajman Stud in Dubai with two of the world's most incredible mares, World Champion Jr. Mare Bess Fa'Izah and Deska HJE, UAE Champion mare.
---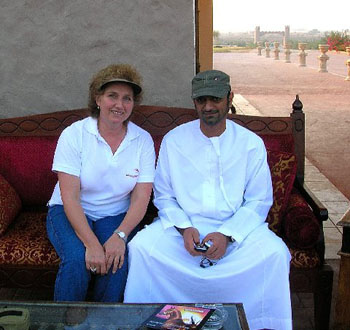 Stuart with Sheikh Ammar bin Humaid Al Nuaimi, Crown Prince of Ajman, at his Ajman Stud, November, 2007. Sheikh Ammar is one of the most prominent and successful Arabian horse breeders in the world.
---
Amanda Ferragamo kissing a camel -- Saqqara, Egypt, November 2007
---
3 versions of the Trojan horse in Turkey, November 2007
---
Siwa Oasis, Egypt, November 2007
---
A beautiful dhow under construction at the Ajman corniche.
---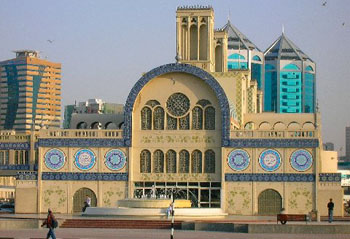 The incredible Blue Souk, also in Ajman.
---
Camel herding near the Liwa Oasis south of Abu Dhabi, near the Rub al Khali desert.
---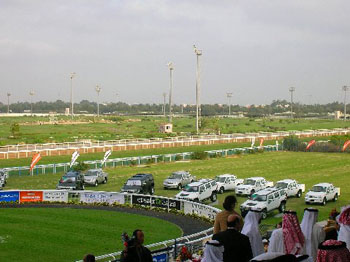 At the UAE National Championships in Abu Dhabi. The Hummers are the prizes for the Champions.
---
Dr. Nasr Marei's Albadeia Stud, Cairo, Egypt.
---